Summary
Concerns around mental health conditions are still grossly misunderstood and stigmatized even today. If neglected or ignored, it can develop into psycho-social disabilities. Psycho-social disabilities arise when someone with a mental health condition interacts with his/her environment differently and in a way that creates barriers.
People with psycho-social disabilities are often considered a burden on their families and are unable to contribute financially. Their identity is reduced to their mental health condition and the stigma deprives them of their social and economic rights.
INDIAdonates with its on-ground resource partner Iswar Sankalpa is aiming to work towards the betterment of these individuals dealing with psycho-social disabilities.

This campaign aims at:
Providing creative engagement for recovery
Aiding in development of psycho-social competencies, boosting self-esteem
Imparting life skills for social inclusion
Offering vocational training in various trades for sustainable livelihood
Contributing towards financial independence and a life of dignity
We have curated a special project plan catering to 115 beneficiaries (men and women between 18-60 years) with psycho-social disabilities residing in the shelter homes based in Kolkata and in urban poor/ slum communities.
To ensure rehabilitation into society and financial independence for the beneficiaries, the campaign focuses on imparting skill training in two areas: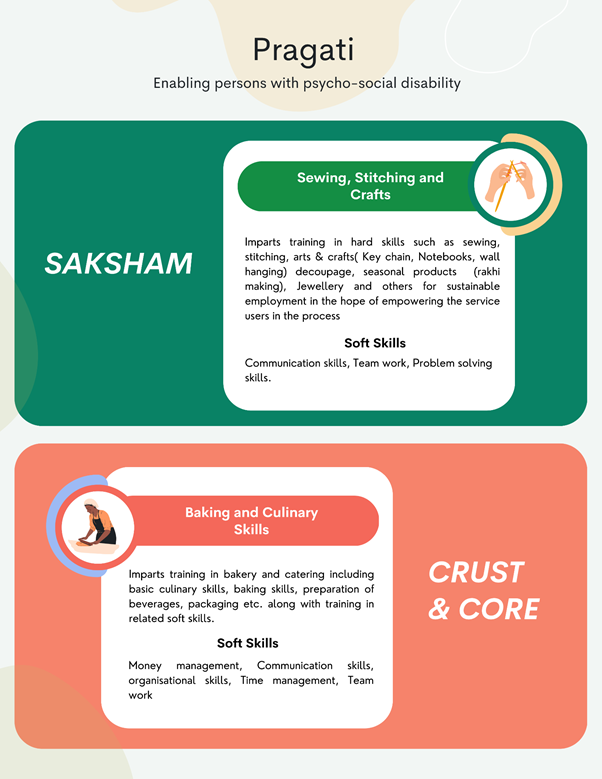 With your kind support we will be able to make a difference in the lives of these people and enable them to ensure a sustainable livelihood for themselves as well as provide for their family members.
A one-time contribution of Rs 4800 can help a vulnerable beneficiary live a safe, secured and dignified life!