Summary
Tuberculosis (TB) is a potentially serious infectious disease that mainly affects the lungs. The bacteria that causes tuberculosis are spread from person to person through tiny droplets released into the air via coughs and sneezes. TB not only causes uncontrollable coughing, pain and physical misery but deterioration of mental health, stigmatisation by society and a feeling of helplessness amongst loved ones.
People living in urban slums are more prone to tuberculosis infection as these regions are overpopulated and face a lack of public utility services. It is more common for children to have TB that affects multiple parts of the body than it is for adults, and TB is likely to be more serious in children. One such region lies in Modanganj Block, Jehanabad District in Bihar with a population of around 94,000 people and high vulnerability to the disease. To eradicate and prevent TB in Modanganj Block- INDIAdonates' partner, Gram Swarajya Samiti Ghoshi (GSSG) has been working under the aegis of TB Mukt Vahini, a network of TB survivors cum Champions who act to strengthen the TB elimination program in India. The organisation wants to make the region - a model TB-free block by engaging in following activities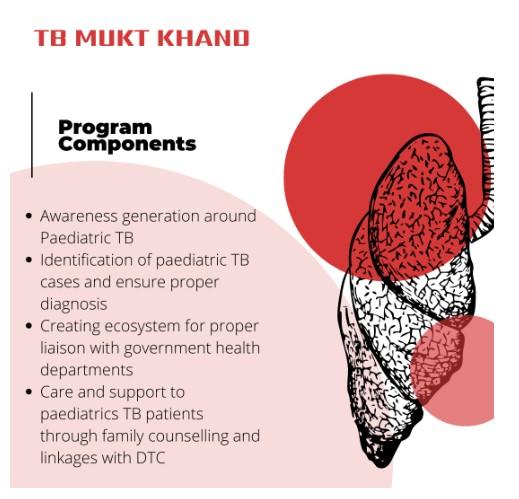 Your one-time donation of Rs. 1573 can help this region achieve an aspirational goal and provide TB care for one child. Please donate!