Summary
Rajiv, a 20-year-old young boy from Bihar has dreams of successfully completing his studies and becoming independent in life. However, he has been suffering from TB since 2014. His mother and later, elder sister succumbed to the deadly disease and Rajiv has been fighting it for years. His sister left behind 4 young children out of which one of them is TB positive and has been undergoing treatment. Rajiv has ambitions like any other boy from the town but is faced with harsh realities of possible death, responsibility to earn for his nephews/nieces and loneliness in life. His disease has turned out to be drug-resistant, making it tougher for him to make it alone. Many like Rajiv are not able to survive longer due to poverty and limited accessibility to healthcare. Don't let Rajiv lose this fight!
According to WHO, an estimated 9.9 million people contracted TB and 1.5 million died globally in 2020, despite being a preventable and curable disease. With over 2.4 million TB cases reported in 2019, India continues to bear the lion's share of the worldwide TB burden. TB just not only causes uncontrollable coughing, pain and physical misery but deterioration of mental health, stigmatisation by society and a feeling of helplessness amongst loved ones. Certain populations are more vulnerable to catching TB. People living in urban slums are prone to tuberculosis infection as these regions are overpopulated and face a lack of public utility services. It is more common for children to have TB that affects multiple parts of the body than it is for adults, and TB is likely to be more serious in children. One such region lies in Modanganj Block, Jehanabad District in Bihar with a population of around 94,000 people and high vulnerability to the disease.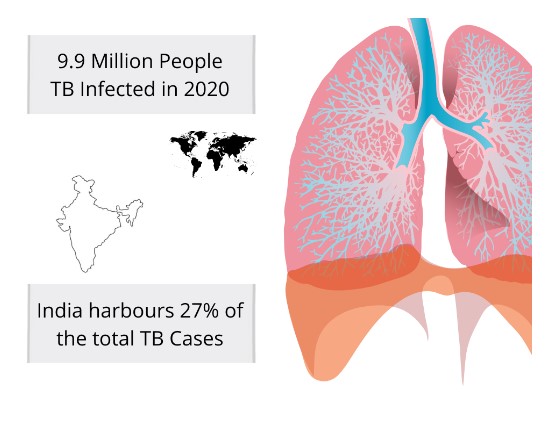 To eradicate and prevent TB, INDIAdonates' partner, Gram Swarajya Samiti Ghoshi (GSSG) has been working under the aegis of TB Mukt Vahini, a network of TB survivors cum Champions who act to strengthen the TB elimination program in India. GSSG during its course of work has identified areas in Bihar where the prevalence of TB is very high leaving children susceptible to multiple drug-resistant forms of the disease. Hence, by working 360 degrees on Prevention, Diagnosis and Treatment in a similar TB-prone area in Jehanabad, Bihar, the organisation wants to make the region - a model TB-free block thus setting a precedent for other regions to follow.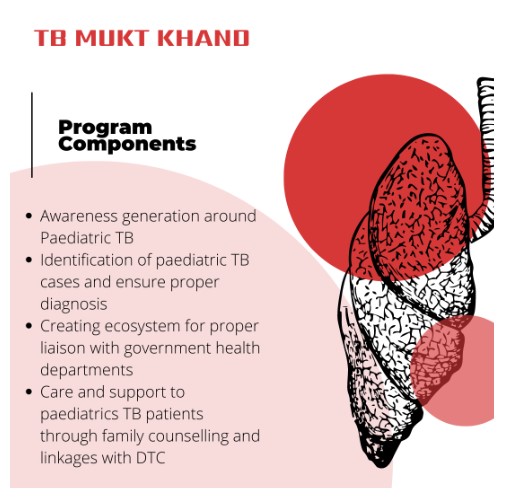 Your one-time donation of Rs 1573 can help this region achieve an aspirational goal and provide TB care for one child. Please donate!