Summary
The Tarao community is one of the smallest indigenous communities in India, with less than 1000 members concentrated only in 4 villages of Manipur in Chandel district. The community in Khuringmul village is the most vulnerable with only about 15 acres of land allocated for the community. The community depends on bamboo and cane handicrafts for livelihood but they suffer constraints like lack of capital and exposure to new technologies, absence of market linkages and poor institutional framework. The situation in recent times have further aggravated due to COVID lockdowns and restrictions.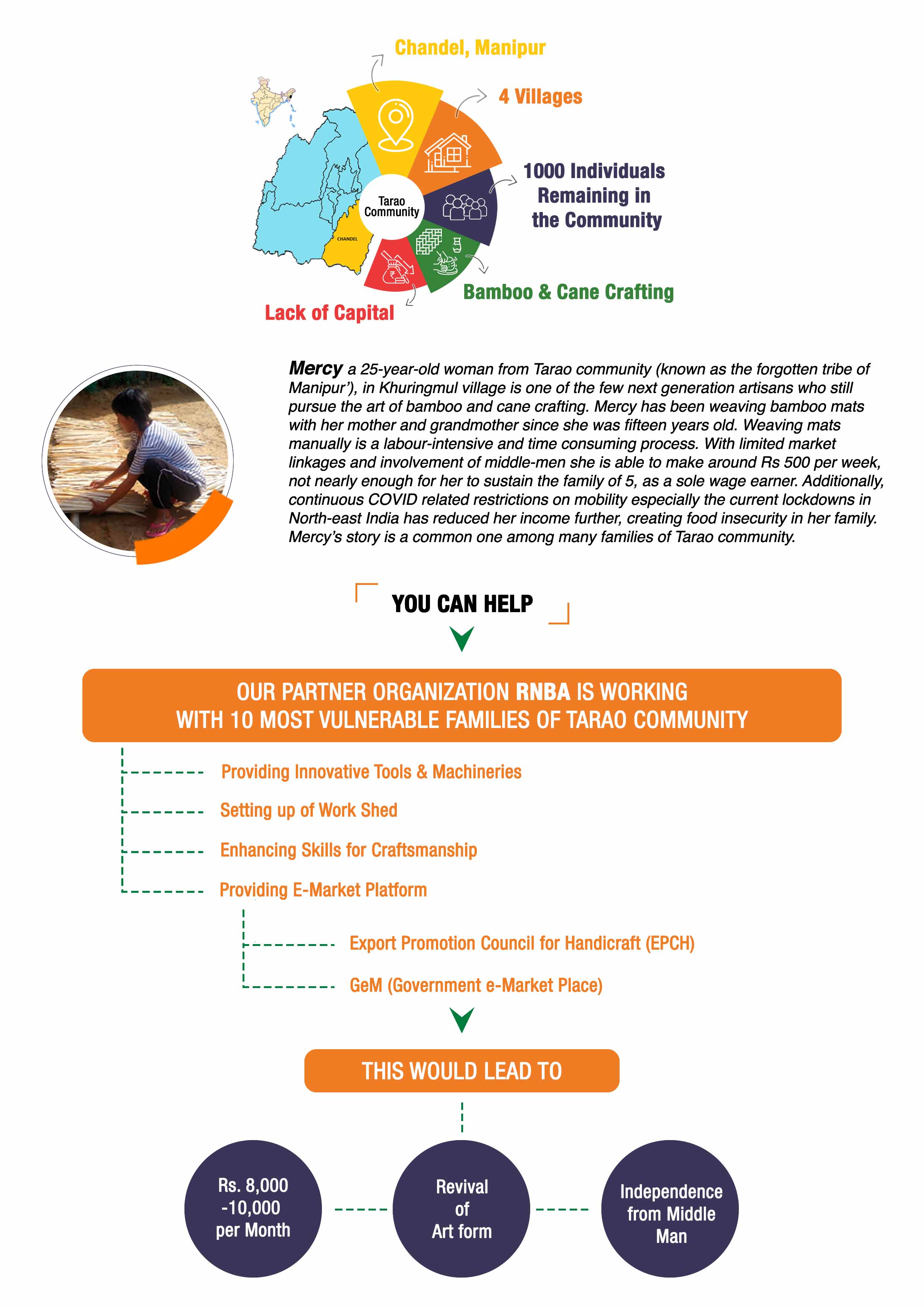 Solution
The project will substantially increase employment generation, economic growth trajectory of the community as well as to preserve cultural heritage. The artisan families' monthly income is expected to increase from around INR 2000 (what the artisans usually earn on an average) to INR 8,000- 10,000 by the end of the project.

Your contribution will generate sustainable income for resource poor families from a marginalized community.