Summary
The education system in India is currently facing a monumental crisis. A total of 320 million learners in India have been adversely affected by the COVID-19. Prolonged school closures have led to adverse effects on short-term learning outcomes and is likely to result in a loss in intellectual capital and diminished economic opportunities in the long run.
In the rapid shift to e-learning prompted by the pandemic, long-standing issues of inequality and a digital divide in India have resurfaced and it must be addressed. The task is huge. Yet several civil society organizations are coming forward in their own ways to if not completely eliminate, at least lessen the challenges. INDIAdonates' partner Bhavishya Bharat had adopted 6 primary and secondary schools in the city of Hyderabad. The project had been successfully implemented in these schools to help students from urban poor communities absorb the shock of school closure and provide an enhanced learning environment, reaching out to students and teachers with necessary logistical, technical and management inputs.
Encouraged by the success of this pilot initiative, the project aims to reach out to more such students and teachers in the city of Hyderabad to improve the learning outcomes of underprivileged students.
The next on the list is Government High School Sri Ram Nagar.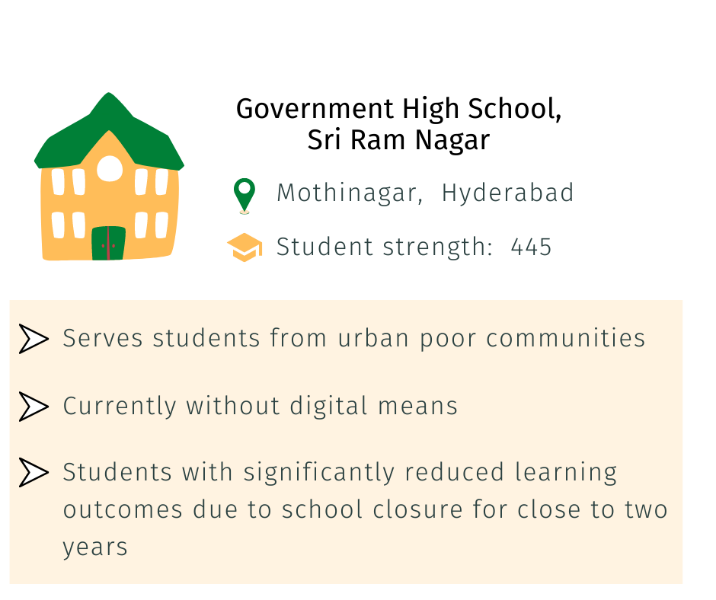 Plan for school adoption over the next year: